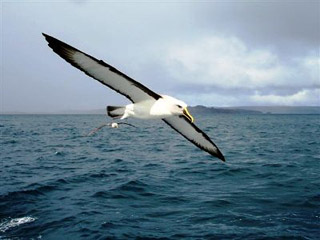 Additional accommodation available from the end of November on the spacious upper floor - ideal for couples or for a family of up to 5 or extra accommodation to join with downstairs for a group of up to 12. Enquiries welcomed.
Rakiura Lodge offers high quality self-catering accommodation for up to 12 people. Amenities include:

Spacious bedrooms
Excellent full kitchen facilities
Comfortable and cosy lounge
Disabled facilities
Central heating
Laundry facilities available
Barbecue
2 minute walk from town centre
Rates per night: $130 - $180 for 2 persons, $50 per extra person. Please note $30 surcharge for one night's accommodation. Please enquire for off-peak concessions (May to September).
Rakiura Lodge layout
Hover your mouse over a room to view images below.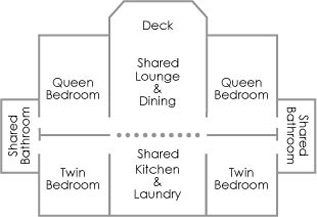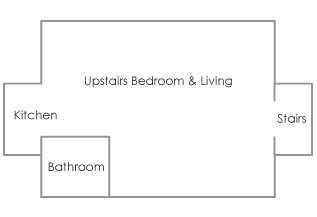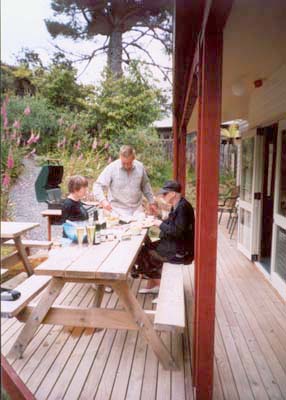 Rakiura Lodge, Stewart Island, New Zealand Home page | Accommodation at Rakiura Lodge, Stewart Island, New Zealand
Where is Rakiura Lodge, Stewart Island, New Zealand | How to get to Rakiura Lodge, Stewart Island, New Zealand
Activities at Stewart Island, New Zealand | Picture Gallery of Stewart Island, New Zealand
Bookings at Rakiura Lodge, Stewart Island, New Zealand | Your host at Rakiura Lodge, Stewart Island, New Zealand
Complementary links for Rakiura Lodge, Stewart Island, New Zealand | What visitors say about Rakiura Lodge, Stewart Island, New Zealand
-+