Welcome to Rakiura Lodge, Stewart Island. Rakiura Lodge, Stewart Island offers self-catering lodge accommodation and is located on beautiful Stewart Island at the southern tip of New Zealand. Rakiura, the Maori name for Stewart Island, means "Land of the Glowing Skies". Rakiura Lodge offers comfortable and relaxed self-contained accommodation from which you can enjoy the unique and beautiful environment of Stewart Island.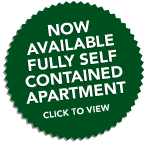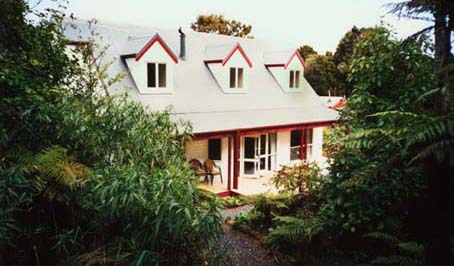 2016/2017
The Lodge garden is welcoming the usual visitors, tui, kaka, pigeon and I have seen a weka or two now and again.




Everyone asks what the best thing to do on the Island is and there is plenty to do like fishing, kayaking, walks, kiwi spotting and cruising in Paterson Inlet.
A trip to Ulva Island is a must when on the Island. The bird life is abundant and Ulva island is easy walking. The water taxis leave from Golden Bay which is a 15 minute walk from the lodge or there is a cruise in the inlet which leaves from the main wharf. Ulva Goodwillie is available to do guide walks to Ulva Island.
I am here to help you with lodge bookings and any questions you may have about activity bookings such as fishing, kiwi spotting, kayaking on the island and put you in touch with the appropriate people. I can answer any questions you have about the Lodge. Check out the images of the spacious upper floor which has recently became available as extra accommodation.
I look forward to meeting you at Rakiura Lodge.
Best Regards
Jo
Rakiura Lodge, Stewart Island, New Zealand Home page | Accommodation at Rakiura Lodge, Stewart Island, New Zealand
Where is Rakiura Lodge, Stewart Island, New Zealand | How to get to Rakiura Lodge, Stewart Island, New Zealand
Activities at Stewart Island, New Zealand | Picture Gallery of Stewart Island, New Zealand
Bookings at Rakiura Lodge, Stewart Island, New Zealand | Your host at Rakiura Lodge, Stewart Island, New Zealand
Complementary links for Rakiura Lodge, Stewart Island, New Zealand | What visitors say about Rakiura Lodge, Stewart Island, New Zealand